Do You Need Instant Pot Recipes And Advice? Here Is A Great Starter Guide With Top Tips You'll Love.
This post contains links to affiliate websites, such as Amazon, and we receive an affiliate commission for any purchases made by you using these links. We appreciate your support!
A few years ago my Mum started talking about her Instant Pot. I replied, "What is an Instant Pot?" because I had never heard of one and I really didn't have a clue what mum was going on about. After my parents went home to New Zealand I began to do some research. I learnt about the benefits of the Instant Pot and was keen to try it out for myself.
I've gone from being a beginner Instant Pot user to being a confident Instant Pot user in the space of two years.
Do You Need Instant Pot Recipes And Advice?
I love the Instant Pot and my family use it almost every day. In fact we have a US Instant Pot and a UK Pressure King Pro and both work in a similar way helping me to cook quick and easy family meals.
*I use affiliate links in this post. If you buy anything from my links I will earn a small commission*
My Instant Pot Experience
The key thing I love about Instant pot cooking is making easy and delicious meals that don't take too much of my time. I've always loved cooking for as long as I can remember. I even taught cooking skills as a teacher before I became a stay at home mother. It's something I am passionate about.
I now have a chronic health condition which prevents me from standing up for long periods of time and discovering the Instant pot has given me back the freedom to continue my passion and cook a meal without feeling unwell and needing to sit down for a rest.
In 2018 I began experimenting and sharing my favourite Instant Pot recipes and ideas here on The Inspiration Edit.
I then created an Instant Pot Recipes Page For Beginners on Facebook and more recently decided to grow an Instant Pot community for both new and experienced Instant Pot users. It's an exciting group and a great place to learn and share everything Instant Pot with one another.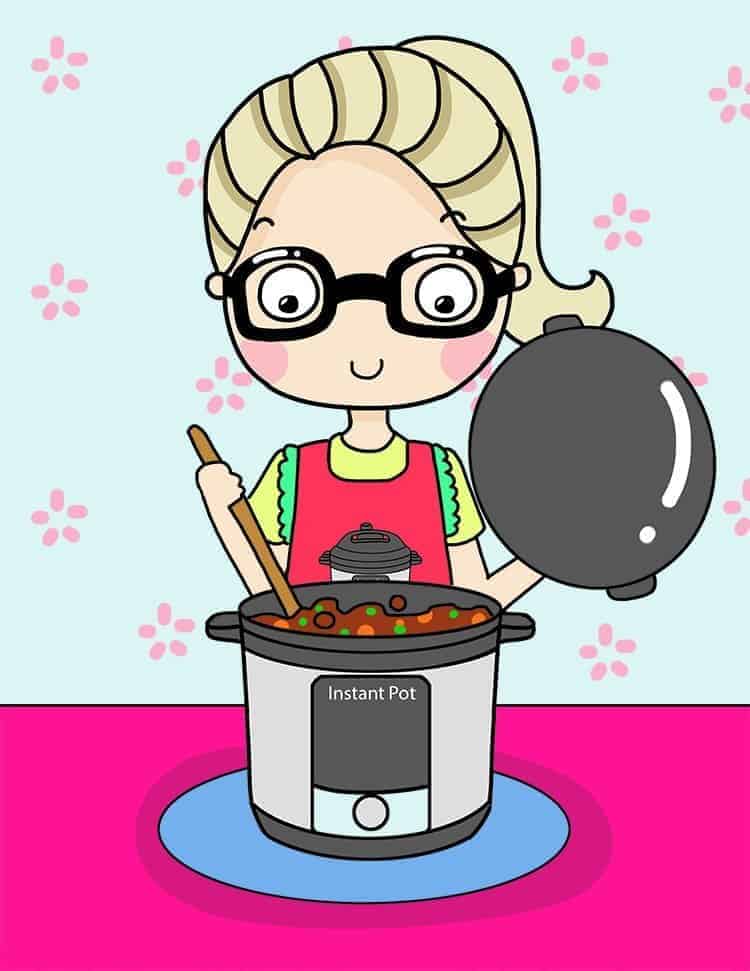 What Is An Instant Pot?
Today's Instant Pot is yesterday's slow cooker, but faster and better! What is the Instant Pot? Simply put, it is an electric pressure cooker. Yes, like your mother used to use – but new and improved.
It doesn't stop there though. The Instant Pot is a faster, healthier, more eco-friendly way to cook. It is the absolute best way to cook if you are busy, have a family, work long hours and even if you want to eat healthier.
The Instant Pot generally cooks meals much faster than a regular oven, stove top or slow cooker and this fantastic cooking method has been a game changer for my family.
If you want to make your life easier and free up time for more everything you need to get done then we have plenty of great resources here on The Inspiration Edit to support you! You may want to read this Instant Pot Guide For Beginners.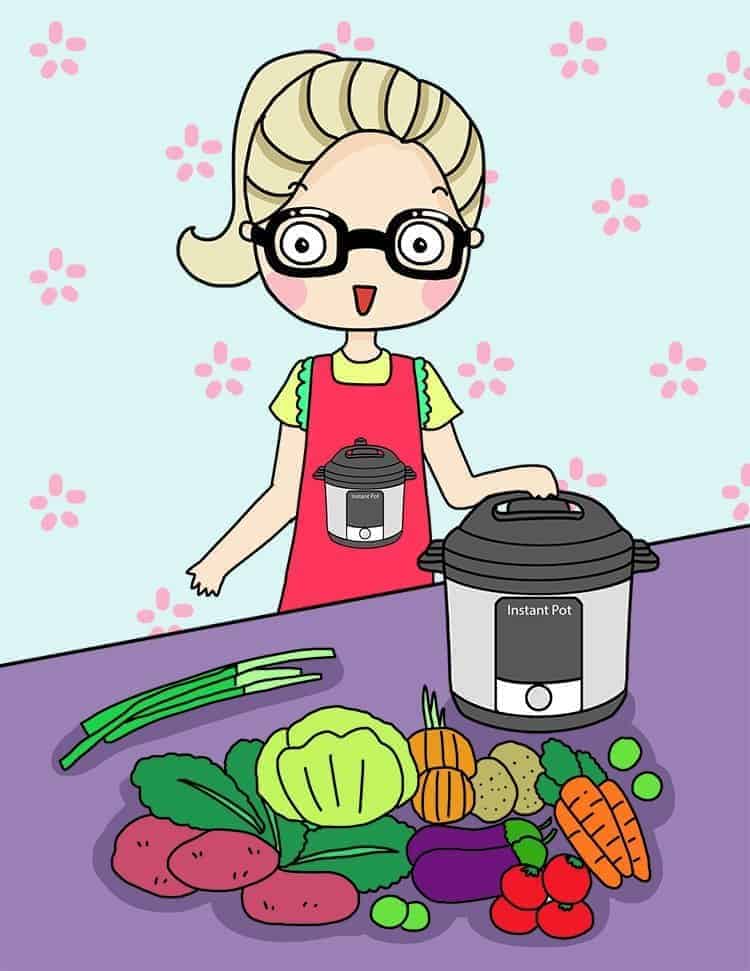 Popular Instant Pot Recipes
If you're a pro at using the Instant Pot already, I'm sure you'll still love to try out some of our tasty and delicious Instant Pot recipes. These are basic but delicious and super easy recipes to follow. My whole family absolutely loves our creamy pork chops recipe. It's a real winner!
Instant Pot Steak Honey Garlic Bites
Homemade Sloppy Joes Instant Pot Recipe
BBQ Pulled Pork Instant Pot Recipe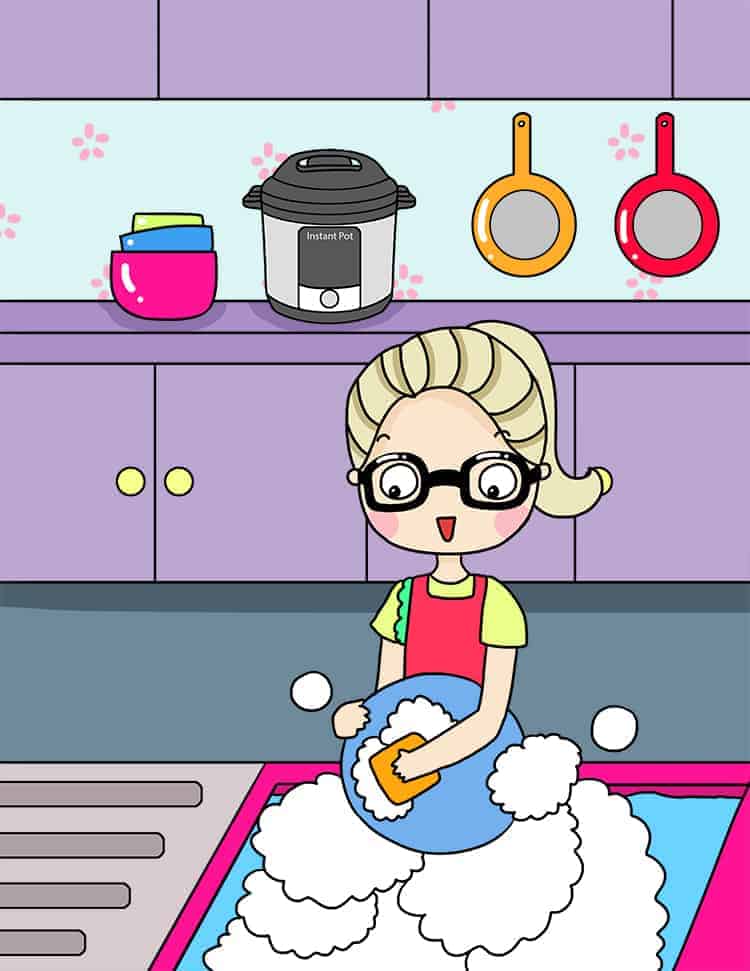 Instant Pot Pasta Recipes
We love to cook pasta in the Instant pot and here and some tasty and easy pasta recipes that you can cook up in no time.
My daughter loves pasta and meat combined but if you're looking for a meatless pasta option or you'd like to cook up a tomato based recipe why not try my Instant Pot Puttanesca recipe.
More Instant Pot Pasta Dishes!
Gourmet Mac and Cheese in the Instant Pot
Instant Pot Cheeseburger Pasta
Instant Pot Chicken Alfredo Pasta
The Best Instant Pot Recipes
You may be wondering what is the best thing to cook in an instant pot?
Along with my own recipes, I have plenty of roundups showcasing some of the best Instant Pot recipes I've tried from the internet, Pinterest and from some of my favourite Instant Pot bloggers.
You may love these delicious Instant pot family meals, recipes and dessert ideas. We even have a list of Instant Pot cheesecake recipes if you're in the mood for a sweet bite……who doesn't love cheesecake?
31 Easy Instant Pot Recipes For Beginners
20 Family Friendly Pressure Cooker Recipes
Instant Pot Dal Recipes You Will Love
31 Vegan Instant Pot Recipes For The Family
Delicious Instant Pot Macaroni And Cheese Recipes
The Best Instant Pot Casserole Recipes
Amazing Instant Pot BBQ Recipes For The Family
The Best Instant Pot Mexican Recipes
Keto Breakfast Recipes For The Instant Pot
Summer Drinks For The Instant Pot
15 Kid Friendly Instant Pot Recipes
The Best Vegetarian Instant Pot Recipes
31 Lentil Recipes To Cook In The Instant Pot
Tasty Instant Pot Chicken Recipes You Will Love
Instant Pot Desserts Perfect For Summer
31 Tasty Indian Curry Instant Pot Recipes
Instant Pot Jam Recipes You Will Love
The Best Instant Pot Recipes For Summer
Instant Pot Cheesecake Recipes For Cheesecake Lovers
Instant Pot Weight Watchers Recipes
If you're looking for Weight Watchers Recipes for your Instant Pot we have two fantastic roundups here with plenty of tasty and healthy options. We also have Deviled Eggs and a tasty Mango Chicken Salad.
You'll learn how to cook chicken breast in the instant pot from scratch… something I was keen to learn as a newbie.
Weight Watchers Instant Pot Recipes To Make Life Easier
Easy Instant Pot Weight Watchers Recipes
Weight Watchers Instant Pot Deviled Eggs With Shrimp
Instant Pot Mago Chicken Salad
The Best Instant Pot Accessories
I first started using the Instant pot on it's own but I soon learnt to use an Instant pot trivet, along with other useful accessories. one of my favourites is the egg mold which I love to use to make healthy egg bites.
You don't need Instant pot accessories when you first start out. There are plenty of recipes that don't require more than your Instant pot and trivet, however if you're looking to accessorise why not check out this post:
The Best Instant Pot Accessories To Use.
We've also got plenty of Instant Pot advise which is super useful. From how to clean your Instant Pot to an explanation of the Instant Pot Burn Notice.
Find An Instant Pot Cheat Sheet
If you're on the hunt for an Instant Pot Recipes and Advice then this Instant Pot Cheat Sheet may come in very handy. These are rough guides and the estimations may differ depending of the altitude of the area you live.
Instant Pot Duo Plus Cheat Sheet
Instant Pot Dried Beans Cooking Times
Instant Pot Steamed Vegetables Cooking Times
The Best Instant Pots To Buy in 2020
So there are a number of different Instant Pots you can purchase to cook your family meals or to cook for yourself if you live on your own. It's true, the Instant Pot is for everyone, even college students can use an Instant Pot.
The Instant pot comes in 3 sizes, the Instant Pot 3 Quart, Instant Pot 6 Quart and Instant Pot 8 Quart. I own the 6 quart version.
The Instant Pot Duo 6 Quart
Here are some of the best Instant Pots to buy. As a family of 3 we use the Instant Pot Duo 6 Quart. It's great for the family and usually makes enough for 6-7 servings.
The Instant Pot Duo has cooking options that include pressure cooker, slow cooker, rice cooker, steamer, saute, yogurt maker, and warmer.
I love to use our Instant Pot Dup for cooking soft fluffy rice and it's great to be able to saute meat before cooking a dish. For example, we use our Duo Instant Pot to cook the mince before making spaghetti bolognese and to brown steak before making our famous Instant Pot Steak Garlic Honey Bites.
You can get an Instant Pot in different colours and with unique patterns, for example, there is the basic Instant Pot Duo and then other options like the Pioneer Woman Instant Pot which is super cute.
The Instant Pot Ultra 6 Quart
The Instant Pot Ultra 6 Quart is the latest edition in the Instant Pot family and has further capabilities than the Duo. I'm happy with the Instant Pot Duo but if you'd like to upgrade then hear are the functions.
Programmable Pressure Cooker
Slow Cooker, Rice Cooker
Yogurt Maker
Cake Maker
Egg Cooker
Sauté
Steamer
Warmer
Sterilizer
The Instant Pot Ultra has an automatic altitude adjustment, visual progress bar & a steam release auto reset. These are not available on earlier versions of the Instant Pot.
The Ultra also has a dial for program selection and has an LCD display. Some prefer the Ultra, whereas I am a fan of the Duo myself. Again these are available in with several patterns and colours.
There are also other types of Instant Pots including the Duo Plus, Max and Nova.
What Are You Waiting For? Begin Your Instant Pot Journey Today!
I hope this post has inspired you to give the Instant pot cooking method a try. We love ours and it really is a fun and easy cooking method, once you get your head around it.
I often hear people say, they got an Instant Pot as a gift for Christmas and it's remained in the box because they don't know how to use it! Well if that's you dust of the the box, get your Instant Pot out and try an easy and simple recipe today…
Visit our Facebook Group – Instant Pot Recipes For Beginners for support!
Angela x
About Angela Milnes
Angela Milnes is a Qualified Early Years Teacher who has specialised in teaching. She has a wealth of experience teaching young children and adults. Angela has also taught cooking classes and loves to share both family recipes and easy instant pot recipes here on The Instant Pot Table. Follow her on Pinterest!